Craig Martin is a professional bassist for the Flint Symphony Orchestra, Saginaw Symphony Orchestra and principal bass luthier for Burton City Basses. Having retired as a Journeyman Tool & Die Maker for General Motors, Craig's tooling and fabrication skills served him well as part of his apprenticeship training with master luthier Mark Schwartz, of Mark Schwartz Violins. Craig's meticulous approach focuses on the playability, repair, and restoration of the double bass, while maintaining the original integrity of the instrument and unique personalized customer service exceeds the expectations of the most discerning of professional musicians.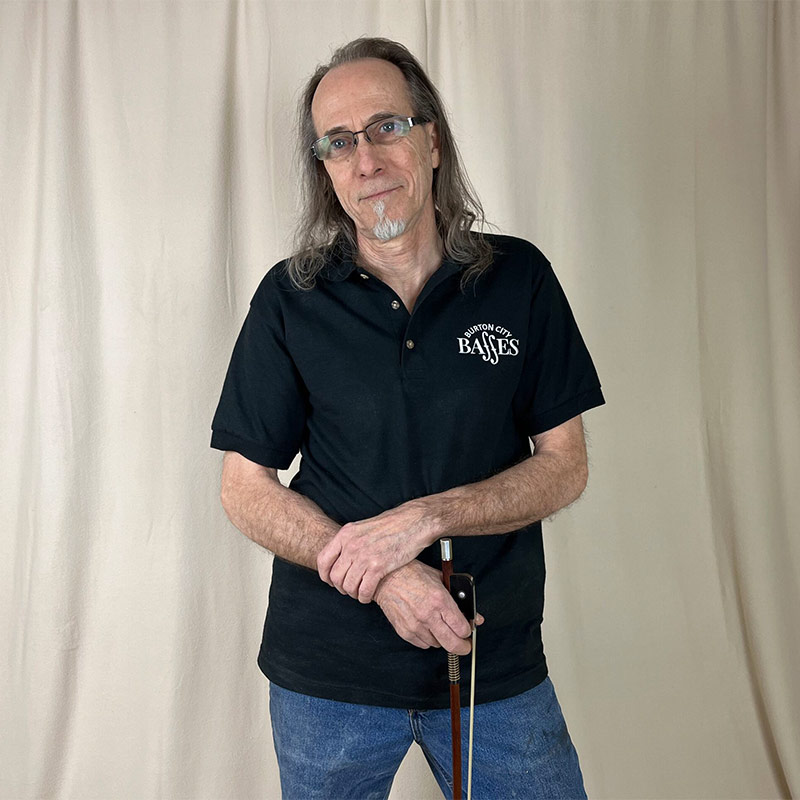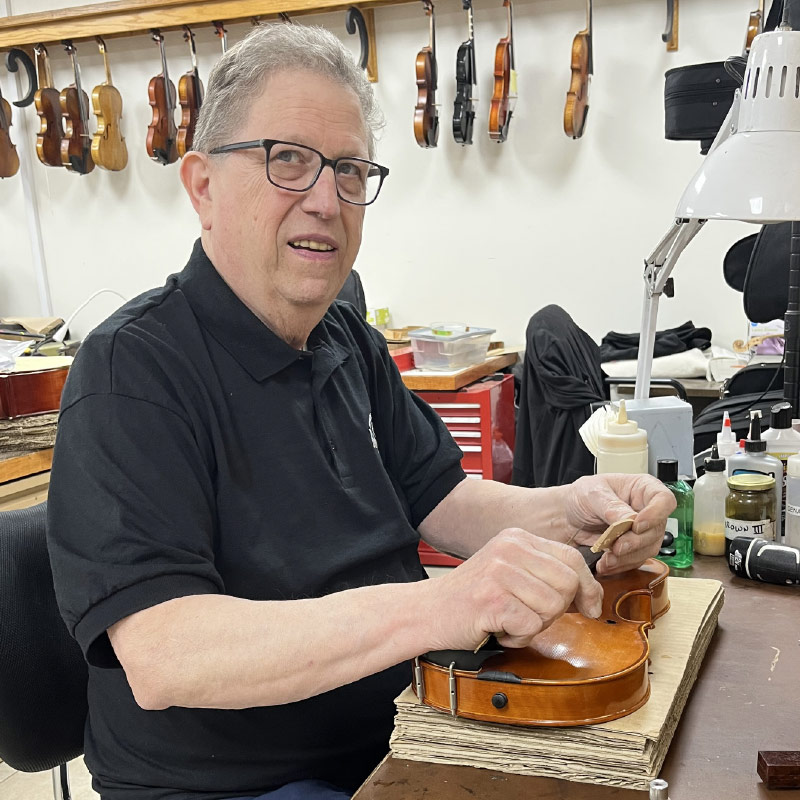 Mark Schwartz has over fifty years of expertise in the repair and restoration of violins, violas, cellos and double basses. Mark has sixty-three years of experience as a bass player and has been the proprietor of Mark Schwartz Violins, based in Flint, Michigan for over eighteen years. Prior to that he ran his own shop in Ann Arbor, Michigan where he worked on all instruments. He has served as string repair specialist at Interlochen Center for the Arts for more than 16 years. Mark apprenticed with violin maker, Paul Schuback of Oregon, and worked with Peter Psarianos of Troy, Michigan.
He holds a Bachelor of Arts in Double Bass Performance degree from the University of Michigan. He has performed in many orchestras, including six years with the Flint Symphony Orchestra. As a seasoned musician, Mark has a deep understanding of the needs and requirements of musicians and their instructors. Mark philosophy has always been about putting the customer first and offering the best solution based on a customer's budget.